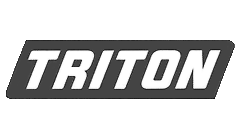 Essex Bathroom Fitting and Installation
Having a new bathroom fitted should not be a stressful experience but a happy one and just by finding and then looking at our website, you have already taken the first step to a professionally fitted, beautiful bathroom.
We are an Essex based bathroom company that specialise in planning, designing and supplying bathroom suites to the people of Essex. Whether you just need your bath, toilet or basin changed or you are thinking about having a complete re-vamp of your old bathroom and would like not only a new bathroom suite fitted but you would also like new walls and new flooring fitted too. Maybe the idea of adding something like a shower cubicle or a bidet to your bathroom, then we are the company for you.
Here are some of the services we provide:
Essex bathrooms have had plenty of experience and our main aim is to design and install the perfect bathroom. We design bathrooms to suit you and your tastes, you are of course the homeowner and we want you to have exactly what you want. If you simply don't know what type of bathroom to select, we will work with you, taking in your ideas and giving professional suggestions to help you achieve a final stunning show-piece, regardless of budget. Combining a stylish bathroom suite with expert tiling, carpentry, plastering and door hanging, our team applies every one of their talents to complete your bathroom, to a beautiful finish.
Having a number of qualified plumbers, tillers, plasterers and electrician on our team, we know that our clients are in very reputable and trustworthy hands.
We supply and fit:
Electrical body blow dryers
Walk in shower cubicles
All our bathroom fitters work in a friendly but professional manner insuring that the work is completed in the time frame given. They are all highly qualified and have strict guidelines which they follow at all times to ensure a first class service.
Our bathroom design service is a comprehensive program that looks at your budget, the space you have and all the requirements needed. We combine your tastes with your needs, so whether you are looking for contemporary and glossy, traditional, quirky or modern shabby chic, we will design the perfect bathroom to match your specific requirements, creating individual style that will lasts for years to come.
If you are interested in our services then please contact us today and we will only be too happy to transform your bathroom into a tranquil, romantic and peaceful place for you to relax in.